cleavages in elections and protests
programmatic mobilization in the two arenas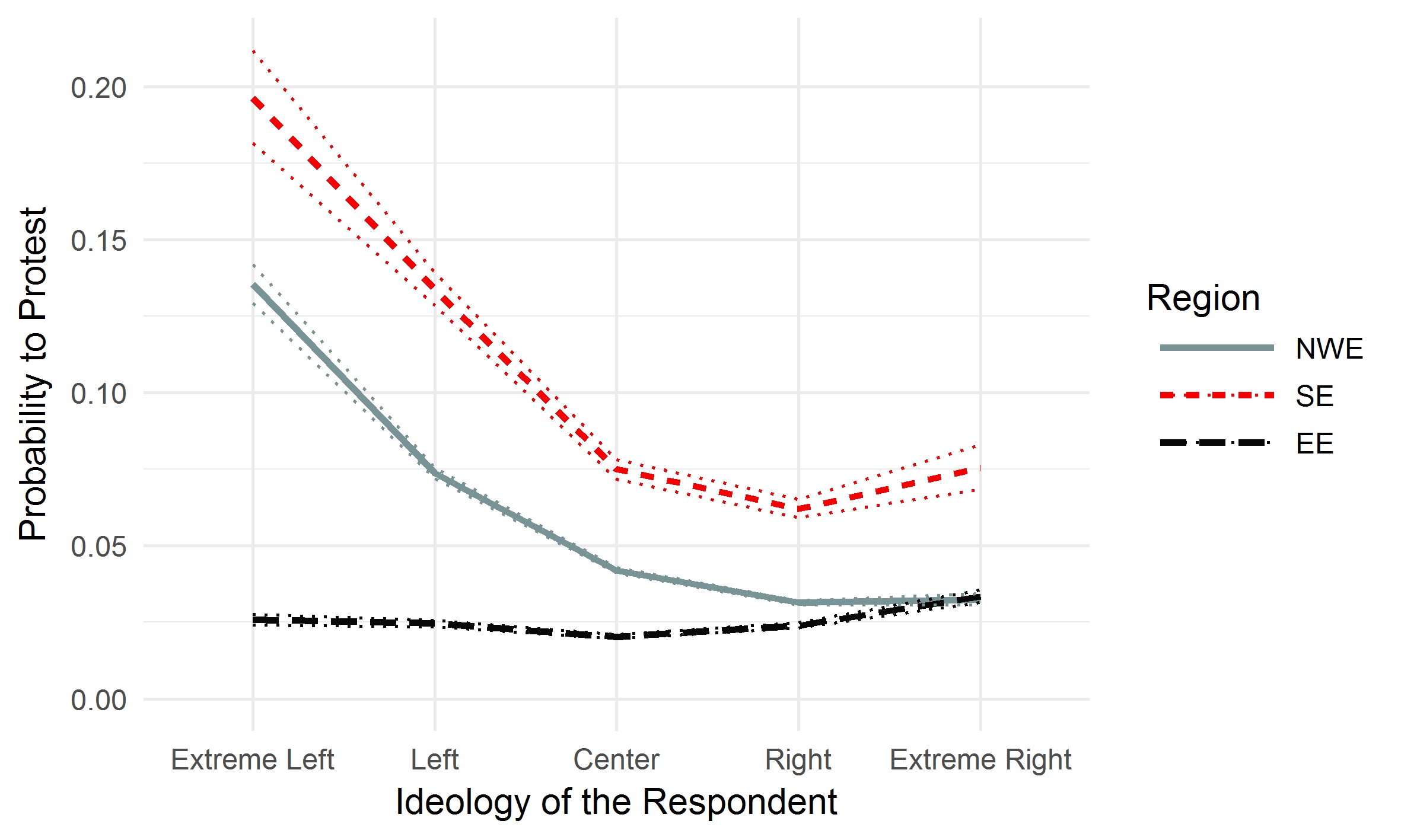 I am particularly interested in the formation and political mobilisation of cleavages. A comparison of the lines of conflict as mobilized in the electoral and protest arenas shows the extent to which they follow similar trends and are shaped by the underlying cleavage structure.

My research focuses on both cross-national and over time differences in cleavage formation and mobilisation.
Publications
Working papers
Borbáth, E., Hutter, S., & Leininger, A. Cleavage politics, polarisation, and participation in Western Europe.
Borbáth, E. Differentiation in Protest Politics: Participation by Political Insiders and Outsiders.
Höltmann G., Borbáth, E., & Hutter, S. Varieties of Union Protest Trade: Unions between Interest and Protest Politics.